6500lb Heavy Duty Lifting Scissor Jack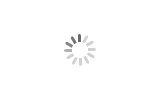 6500lb Heavy Duty Lifting Scissor Jack
scissor jack is mainly used for the balance support of tourism trailer RV, tractors and large cars, etc., which can easily solve the trouble that need to support when you encounter flat tires or road inequality on the journey. It is a necessary good helper for you to travel.
1. High quality steel, strong bearing capacity, Max capacity 6,500 lb.
2. The base is made of thickened steel. Top body is stable, safe and durable.
3. Solid steel shaft is used at the joint, which is strictly polished and exquisite and durable.
4. Surface spray treatment, effective rust prevention, can prolong the service life.
5. Equipped with humanized design rocker, can adjust the height of the jack, save time and effort, easy to use.
•Heavy duty steel construction
•Durable powder coated finish
•3.5" x 7" multi-hole mounting plates
•4.5" x 9" footpads to combat sinking and tilting
•Strong worm gear jacking mechanism won't slip
•Bolts or welds to frame (bolts not included)
•6500lb capacity