Fully Automatic RV Body Stabilizer Jack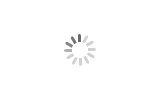 Fully Automatic RV Body Stabilizer Jack
RV body balancer is mainly used for stable balance support of tourism trailer RV. Let your RV can safely reach any place you want to go.It is the guarantee of your travel safety
1. High quality steel, strong bearing capacity, built-in universal connection bracket, Max capacity 6000lb/per leg.
2. Built-in double 12V strong motor, effectively prevent vehicle shaking, ensure stable support.
3. Good adaptability, a variety of specifications for different vehicles.
4. Surface spray treatment, effective rust prevention, can prolong the service life.
5. Both sides of the support leg can be automatically and quickly lift, flexible and convenient operation.
Unique design stops front-to-back and side-to-side motion

Powerful, dual electric motors utilize 12 volt operation
Fits most towable RV frame types
Extra large footpads provide firm foundation
Universal connecting bracket included
Independent lifting and leveling at the flip of a switch
Lifts up to 6,000 Lb per leg
Durable powder coated finish