Trailer Towing Power Tongue Jack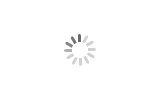 Trailer Towing Power Tongue Jack
RV jack is mainly used for balance support of tourism trailer RV and tractor. Effectively solved the difficulties that the RV bulky to tract, is your RV travel indispensable good helper.
1.Surface spray treatment, effective rust - proof, can prolong the service life.
2. High quality steel, high-grade hardware, strong bearing capacity.
3. 50 seconds 10 inches of fast travel, time saving and efficient.
4. Equipped with 7 ft long power wire NO 14, double side lights, easy to operate.
6" diameter footpad prevents sinking
18" of travel
Die-cast aluminum cap
Hardened steel gears
Fits 2" and 2.25" mounting holes
Dual Site-Lites provide handy illumination
Emergency crank socket included
Travels 10" in 50 seconds
Durable Acme threaded rod
Water resistant motor and gear housing
20 Amp circuit breaker
7 foot, 10 gauge power supply line
Internal grounding
3 grounding star washers included
Durable powder coated finish
12V operation