Two Powerful 12 Volt Motors Fifth Wheel Landing Gear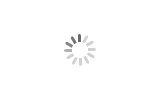 Two Powerful 12 Volt Motors Fifth Wheel Landing Gear
The fifth wheel jack is mainly used for stable balance support of touring trailer RV and tractor. It effectively solves the problem that rv is bulky and easy to shake, and is an indispensable helper for your rv travel.
High quality steel, strong bearing capacity, Max capacity 12000 lb.
2. 12 V strong motor, stable performance, ensure safety.
3. One-button fast lifting, convenient and quick.
4. Built-in ratchet clutch prevents damage caused by excessive ups and downs. Safe and reliable.
Two powerful 12 volt motors eliminate hand-cranking
Lifts and levels 5th wheel at the flip of a switch
Built-in clutch ratchets to prevent damage
Allows for independent positioning of foot pads, especially on uneven surfaces
Features 21" down-stroke plus adjustable extensions, creating up to 38" of total lift
36.5" overall retracted length