X Shaped Wheel Chock Stabilizer For Travel Trailer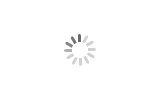 X Shaped Wheel Chock Stabilizer For Travel Trailer
Wheel chock is mainly used for fixing the wheels of RV and other vehicles when parking to prevent the vehicle from damage caused by the uneven shaking of the ground. It is an essential helper for rv travel.
High quality material, corrosion resistance, high temperature resistance, long service life.
2. Flexible design with stretch heights from 1 inch to 10.5 inches.
3. The handle can be adjusted to the locking position of the pin.
4. Adjustable length, flexible and convenient use.
Anchors opposing wheels of tandem axles
Eliminates front-to-back rocking motion
Superior handle design reduces slippage while mounting between tires
Collapses to 1" and expands to 10.5"
Heavy duty steel construction